Exclusive: Four senior London 2012 figures including James Bulley will advise clients on major projects around the world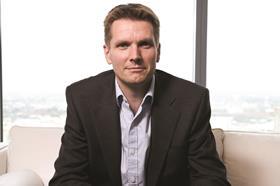 Four of the most senior figures responsible for the delivery of infrastructure at last year's Olympic games are launching a business to advise clients of megaprojects around the world.
The business, to be called Trivandi and launching this week, will be led by four senior figures from the London Organising Committee of the Olympic Games (Locog), including James Bulley, director of venues and infrastructure, who was ultimately responsible for transforming the Olympic park from a construction site into an operational venue.
Bulley says the firm, which will be providing strategic advice as well as aiding delivery capabilities, will aim to grow to 50 UK and international staff in three years and will be particularly focused on the logistics of joining up construction programmes with the operational requirements of major event venues.
Joining Bulley will be Paul May, formerly Locog head of venue development, Guy Lodge, the body's head of overlay, and Jonathan Branson, Locog's head of Olympic park operations.
Bulley said: "People are coming to us to look for the technical expertise in how venues need to work to meet operational requirements. There are a lot of people with expertise in construction or expertise in the operational requirements for major events. But there aren't many who can translate that operational requirement into technical construction briefs."
He said the construction industry had not yet grasped an opportunity created by the Olympics, to work in joint venture with the events industry over the delivery of major temporary structures.
He said Trivandi would not limit itself to working on construction around major events and was looking for a role planning and advising on major global infrastructure projects.