Dennis Hone says Olympic marketing restrictions are "no straightjacket"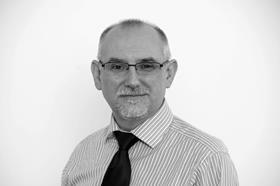 Strict rules on Olympic marketing are "not doing any harm" to 2012 firms wanting to capitalise on their achievements, the chief executive of the Olympic Delivery Authority (ODA) today claimed.
Speaking at a media briefing on Olympic venues, Dennis Hone appeared to contradict the view of ODA chairman Sir John Armitt, whose recent legacy report to the government called on it to take "urgent action" to relax the no marketing rights protocol, enforced by the London Organising Committee of the Olympic and Paralympic Games (LOCOG).
Building has used its 2012 campaign to highlight complaints from firms that the protocol has gagged them as they seek to capitalise on their achievements.
Hone said: "You have to recognise that although it may be an irritation to some of the constructors…it hasn't stopped them from utilising their experience on the Olympic park and the 2012 games in terms of making bids for other projects.
"A lot of our companies have been very successful around the world so it is not doing them any harm.
"Yes there are restrictions in terms of general publicity but they are able to use [their experience] in a very targeted way when bidding.
"It's not the straightjacket that it is sometimes portrayed to be."
In its response to Armitt's report, the government said it would have to liase on relaxing the protocol with the organisation which will inherit it from Locog, the British Olympic Association, and estimated that no solution would be found before 2013.
Hone defended this proposed timetable, saying it was important not to produce a "half-baked" solution.
He said: "They have to look at all the different angles…and I think it is right that they take time to get the right solution.
"It's important they get it right rather than rush the solution."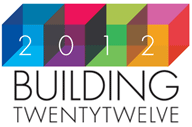 RIBA president Angela Brady, who was also part of the panel addressing the media, said architects should promote their Olympic work but said it was not appropriate for her to criticise the rules.
She said: "These buildings are quite big. It's quite hard to hide them so I don't think that many of these buildings will be out of the public view.
"We don't actually make these rules so it is not for us to comment on that."
But just last week Brady hit out at the marketing rules, after it emerged that architects had been held back from entering Olympic buildings into awards.
Last week Brady said it was wrong that efforts to uphold the rights of Olympic sponsors were harming smaller companies and called the siutation a "lost opportunity to showcase the very best of British architecture on a world stage".
"[The protocol] is wrongly holding back the best thing that has happened to London in the past 50 years," she said.
"It is not too late for the government to try and rectify some of the damage this has caused."
Update: Following publication of this story, an ODA spokesman said there was no contradiction between the position of ODA chairman Sir John Armitt and chief executive Dennis Hone on the issue of the no marketing rights protocol and issued this statement from Dennis Hone:
"The construction project created thousands of opportunities for businesses throughout the country, who have always been able to state their involvement on the project. This includes being able to summarise the nature of their work on company websites and also confirming their involvement to media if approached. They can also in include relevant information within client lists and pitch documents.
"However, it is also clear to me that many smaller companies, including professional practices, do feel that there are barriers preventing them from exploiting their involvement in London 2012. That's why, our chairman, Sir John Armitt, in his report, rightly called for the restrictions to be eased after the conclusion of the Olympic and Paralympic Games."