Boss says quiet summer of work contributed to engineer Zisman Bowyer and Partners' troubles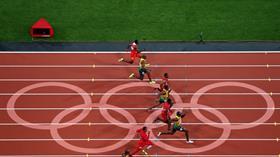 A lull in work over the Olympic period last summer contributed to Surrey-based engineer Zisman Bowyer and Partners entering administration earlier this week, the firm's boss has said.
Seventy staff lost their jobs when Zisman Bowyer and Partners (ZBP) entered administration on Monday.
The multi-disciplinary firm had been trading for over 50 years and reported a turnover of £5.3m in 2011.
Speaking to Building David Saffin, senior partner at ZBP, said: "We were in quite a good financial position mid-summer last year but there was a very quiet period in August and September".
He added: "It's the only time I can recall such a quiet period in the summer. There must have been some kind of factor there because I talked to people [in the industry] and they all said they had the same thing. It may have been because of the Olympics."
He said the lack of a pipeline had left the firm reliant on a small number of jobs it was bidding to sustain its workload.
Saffin said there were four key jobs it lost in recent months which he said had been important for the firm to win but that it had lost out because of underbidding.
"On some of them we understand that fee bids were put in at less than 50% of what was a competitive bid," he said.
He added that he feared early attempts to sell the firm as a going concern before Monday had been hampered by the number of long serving staff that would command sizable redundancy payments were the buyer to downsize the firm.