Barbour ABI figures show construction's reliance on sector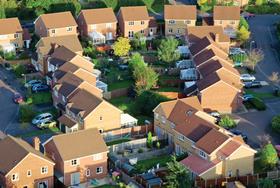 Housebuilding now accounts for a third of all construction projects in the UK.
The total value of UK construction contracts awarded in the UK during January was £5.6bn – a 36.5% rise on the value recorded a year earlier.
According to data released by construction analyst Barbour ABI, the residential sector had the highest proportion of contracts awarded by value last month.
One third of all residential contracts by value that were awarded were based in London, said Barbour ABI lead economist Michael Dall. And the majority of construction contracts awarded in January by value were in London with 29%.
Dall added: "Hopefully the prolonged resurgence will help to drive the wider economic growth as we look forward to the second quarter of 2014."
Barbour ABI, which is owned by Building's publisher UBM, provides industry data for a number of government bodies including the Office for National Statistics.