But second quarter output still positive overall
Record construction price inflation put an end to seven consecutive months of growth in the sector in June, with output dropping 1.4% according to the ONS.
The annual rate of all construction work price growth was 9.6% last month, a record high since the Construction Output Price Indices series began in January 2014.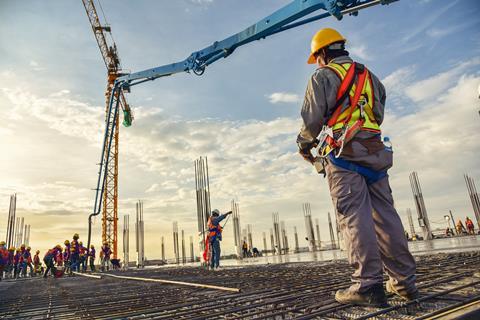 The decline in monthly output was the first since October 2021 and came mainly from a drop in new work (2%) and a smaller fall in repair and maintenance (0.2%).
UK GDP as a whole is estimated to have fallen by 0.6% in June 2022.
The quarterly growth statistics for April-June (Q2) made for more positive reading, with output up 2.3% against a backdrop of a 0.1% economy-wide contraction.
Arcadis partner Simon Rawlinson said construction had "confounded expectations" by continuing to expand across the quarter.
>> Also read: Activity falls for first time in 18 months
"Led by strong housing and infrastructure and soaring growth in the industrial sector, good performance by construction suggests that the investment side of the UK economy is proving more resilient than the consumption side," he said.
He said the decline in output in June pointed to "the beginning of a slowdown" but that the fall would include the effect of the Jubilee Bank Holiday.
Despite record prices, demand for work in value terms remained 18.3% above pre-pandemic levels and in volume terms 2.9% above.
Noting the 10% quarterly slip in new orders, Rawlinson said the cost impact of the war in Ukraine had "taken the steam out of the industry's post covid recovery" but added that the effect was more likely to be a "soft landing rather than a full-blown reversal".
Trends and prices data dashboard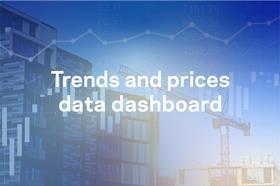 Your one-stop-shop for the all the latest price changes and trends in the building materials, energy, housing and construction labour markets.
Building's trends and prices data dashboard pulls together figures from 14 different datasets into easy-to-use line graphs, bar charts and animated visualisations.