As primaries and secondaries prepare to go back on Monday, government is told to invest in mechanical ventilation
The Building Engineering Services Association has warned that opening windows will not be enough to protect schools from coronavirus transmission when they reopen next week.
Schools, which across the country have been closed to most students since the start of the year, are set to reopen from Monday in England as the first step in the government's plan to get the nation out of lockdown.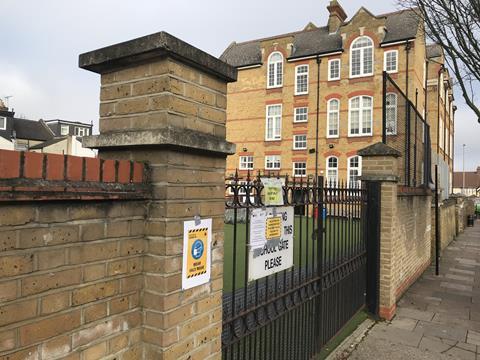 But BESA has raised concerns about the reopening, saying current strategies focused around "natural" ventilation were not adequate for dealing with the health emergency.
It has called for investment in "low-cost engineering solutions" that will give schools control over the indoor air quality so they can be better prepared in the future.
BESA's head of technical Graeme Fox said opening windows did not guarantee the necessary air change rates needed to reduce the risk of transmitting the virus.
He added: "Natural ventilation is completely temperature and wind direction dependent and likely to leave unventilated, stagnant spots around the room."
Two members of the government's Scientific Advisory Group for Emergencies (SAGE) committee have also publicly aired their concerns about the current state of ventilation in schools.
Professor Calum Semple from the University of Liverpool said schools would be better advised to invest in ventilation than force children to wear masks.
And fellow SAGE member and building ventilation specialist Professor Catherine Noakes said "engineered solutions" should sit above measures that rely on human behaviour such as distancing and wearing face coverings in any "hierarchy of risk control".
BESA said the department for education needs to consider mechanical ventilation solutions capable of tackling future health crises and providing indoor air of sufficient quality to improve conditions in thousands of classrooms.