Work being carried out ahead of complex being able to accept Thames Tideway wastewater
Laing O'Rourke has won a £123m contract from Thames Water to upgrade the Beckton sewage works in east London.
The complex needs overhauling so it can receive wastewater from the new Thames Tideway Tunnel, the 25km 'super sewer' being built under the river Thames which is due to be completed by 2024.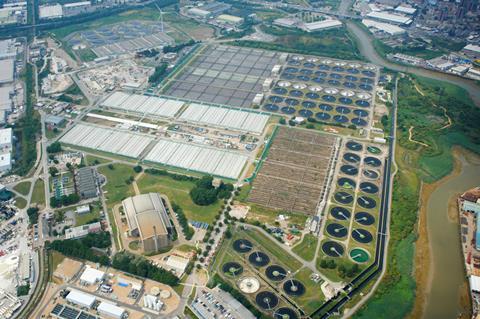 O'Rourke's three-year deal will start early next year and has been awarded under the water utility's AMP7 schedule.
The sewage treatment works (pictured), the largest in Europe, were last overhauled by O'Rourke six years ago.
Its head of infrastructure Declan McGeeney said: "Many of the tanks, such as the walls of the new activated sludge plant, will be built at our factory in Nottinghamshire before being transported for assembly on site.
"These modern methods of construction help us to deliver six months faster than traditional methods would allow."
The first works at Beckton was built in 1864 by Sir Joseph Bazalgette as part of the revolutionary Victorian sewer network, which drastically improved water quality in the Thames. It now treats the wastewater of almost 4 million Londoners.