Contractor says turnover has dropped 30% since covid-19 crisis escalated
Osborne's chief executive has said not enough clients are preparing to help out main contractors and pick up the costs of the covid-19 pandemic as the firm began a jobs cutting programme yesterday which will see 75 staff axed.
The company, which was set up in 1966, formally started a consultation process to pare back its 1,200-strong workforce after income slumped 30% in April and May.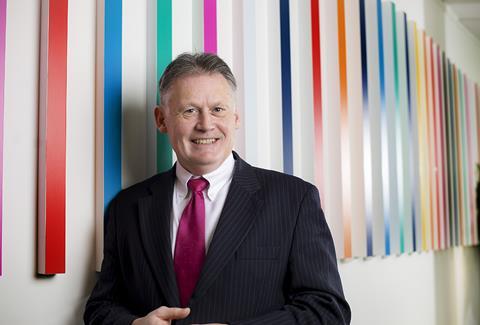 The company posted revenue of £392m in the year to March 2019 but Andy Steele said workloads at its building business, which is responsible for around 40% of turnover, had nosedived since the coronavirus crisis escalated, meaning overall income for this current financial year is expected to be off by 20% against its budget.
Steele said too many clients were querying main contractors' claims for time and money in the wake of the delays caused by the pandemic. "[They] have to accept that some contract conditions allow for recovery of costs. That's the bit that is key."
The firm has been forced to spend extra money on logistics work, such as reconfiguring sites to make them covid-secure, but Steele said a willingness from clients to stump up "is currently not there".
He added that without certainty about future workloads, the firm, which has also been told some jobs it has won have been deferred, meant it had to cut back costs.
"The last thing I want to do is lay people off but we've got to protect the whole," he said. "It's really tough letting people go but I can't play a guessing game about certainty of work anymore.
"As an industry we don't have the profitability and float to hang on to staff without that guarantee of pipeline. The costs we've incurred soon become unacceptable."
Steele said the firm, which furloughed an initial 300 people which has since dropped to around 150, was seeing productivity levels at its sites running anywhere between 40% and 100%. "It depends at what stage of the job you're at."
He added it was having difficulty sourcing materials while some jobs had been held up by other matters out of its control – such as delays to critical pathway utility works which were only just starting to get going again.
Steele, who is deputy chairman of Build UK, said that in the wake of the crisis he was worried clients would expect firms to return to cut-throat bidding to try and win the reduced number of jobs coming up grabs. "A race to the bottom is not good for the industry," he added.
Osborne's building division is expected to be down to around 30% of group turnover this current financial year. But Steele said its infrastructure business, which concentrates on highways and rail work, had been performing well during the crisis. "It has kept us going," Steele added.
Osborne is the latest name to join a growing list of firms that have begun laying off staff because of the pandemic. Wates, M&E contractor T Clarke and brickmakers Ibstock and Forterra have already said they are axing close to 1,000 jobs between them. Earlier this week, Atkins said it was laying off 280 people because of worries over the slowdown in airports work.