Chancellor George Osborne will launch new infrastructure commission at Conservative party conference today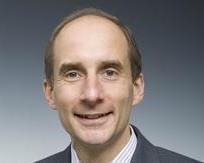 Chancellor George Osborne will tell the Conservative party conference today he has lured the Labour peer Andrew Adonis to leave Labour to chair a new national infrastructure commission.
Adonis (pictured) - a former Labour policy chief, schools minister and transport minister - will sit as a cross-bench peer to allow him to chair the body.
The new Adonis-led statutory body will give independent advice to governments on new infrastructure projects. It is similar to the infrastructure commission proposed by Labour at the last general election, which was modelled on the work of the Labour-commissioned Armitt Review of infrastructure policy.
Adonis will say: "Without big improvements to its transport and energy systems, Britain will grind to a halt. I am pleased to accept the chancellor's invitation to establish the National Infrastructure Commission as an independent body able to advise government and parliament on priorities.
"Major infrastructure projects like Crossrail and building major new power stations span governments and parliaments. I hope it will be possible to forge a wide measure of agreement, across society and politics, on key infrastructure requirements for the next 20 to 30 years, and the assessments which have underpinned them."
Industry leaders welcomed the news. Nick Baveystock, director general of the Institution of Civil Engineers, said: "This is a bold and positive move by government. Infrastructure must be planned for the long term and the pressing need for an independent body, as a mechanism to build political consensus, has been recognised."
Melanie Leech, chief executive of the British Property Federation, commented: "Infrastructure is absolutely crucial to attracting the investment that is needed to regenerate the UK's towns and cities and create growth. Today's announcement is therefore very welcome, and we hope to see swift decisions over important projects to ensure clarity and certainty for investors.
"In order to create places where people will live as well as work, we would hope to see discussion as to whether large-scale housing schemes could be considered within significant infrastructure projects.This would enable the development industry to deliver a large number of homes, quickly."
A RIBA spokesperson said: "This announcement offers the potential to take a longer-term view of the country's infrastructure needs.
"The government must place housing at the heart of their infrastructure plans if they are to deliver their commitment to tackle the housing crisis."