Mace's consultancy arm says Brexit is dampening tender price growth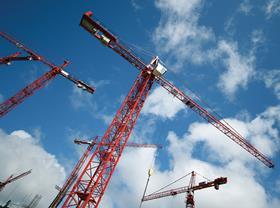 Despite an uptick in output in the second quarter of 2018 the industry was hit by surging labour and material costs, according to Mace.
In its latest UK tender cost update, the firm said prices were not rising in line with costs as clients keep a lid on costs with contractors who appear to be willing to accept less favourable terms.
The figures showed output rose by 0.9% in quarter two but that material price inflation had risen to 6%, higher than at any time last year.
But the inflation in material prices, which was mainly due to rising oil and steel prices, did not boost tender prices.
Steven Mason, Mace's managing director for Cost Consultancy, said: "An increase in construction output in the second quarter has done little to settle nerves in an environment of increasing uncertainty surrounding Brexit and spiralling increases in input costs.
"While the overall impact of these conditions will continue to have a small positive effect on forecast tender prices for 2018, the continued unease and desire to secure workload in 2019 will continue to squeeze margins throughout the supply chain for the foreseeable future."
Mace said it believed this was due to a combination of factors caused by Brexit. It added developers were pushing hard on costs to ensure scheme viability, while at the same time contractors – nervous about maintaining a solid pipeline of work – are reducing their margins and exploring new procurement models.
Based on these factors, Mace adjusted down its tender price forecasts for 2020 and 2021, from 3% in both years to 2% and 2.5% respectively.