Work on scheme by Buckley Gray Yeoman has now stopped as a result
The owner of No1 Poultry has attacked the decision to give James Stirling and Michael Wilford's post-modern office building protection, saying it wasn't even asked for its opinion.
The building at Bank was given a grade II* listing on the advice of Historic England after a detailed appeal submitted by the Twentieth Century Society.
The case was championed by the heritage group which opposed alterations proposed by Buckley Gray Yeoman to fill in the colonnade and make changes to the fenestration. The scheme was revised and then consented in March.
But in a statement Aermont Capital, who advise the building's owners, said: "We are disappointed by the way in which [the Department for Culture Media & Sport] reached its decision to list One Poultry without any consultation or engagement with ourselves, the representative of the building's owner. We believe the decision is a disproportionate response to the minimal changes being made to One Poultry."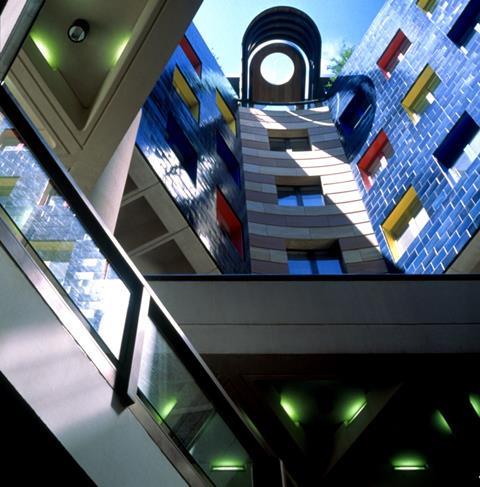 No1 Poultry was bought two years ago from British property investor Heinrich Feldman and Aermont Capital said work on the site had temporarily stopped while it took stock of the decision.
A spokeswoman said: "Aermont Capital are currently taking advice from their professional team before taking any decisions on next steps." The team also includes planning consultant DP9.
It added that the bid to list the building emerged after details of Buckley Gray Yeoman's plans became public and that it had "worked closely" with heritage groups on its proposals which it then amended resulting in objections being withdrawn.
But the firm said it was mystified by the listing U-turn and added: "The work we are undertaking is fully consented by the Corporation of London and is designed to enhance the building and secure its future for the long term. We have received no explanation from DCMS as to why their position has been reversed and we are taking advice from our professional team."
News of the listing – which came a year after it was rejected for protection – means the building, which dates from 1994-98, is the youngest building in England to be listed.
Explaining its decision to recommend the building be listed, Historic England said it was asked to assess No1 Poultry for listing on the grounds that a planning application to make alterations to the building constituted a threat to the building and that it has a very high level of interest to merit listing at a high grade.