Turnover at UK arm of French giant tops £1bn
Turnover at the UK business of Vinci topped £1bn last year as schemes delayed by the pandemic finally got up and running.
The firm, whose business includes building, civils and FM work, said income was up 37% to £1.2bn with revenue from its largest division, building, up 27% to £485m. Turnover from its civils arm, which operates under the historic Taylor Woodrow marque, jumped from £172m in 2020 to £319m.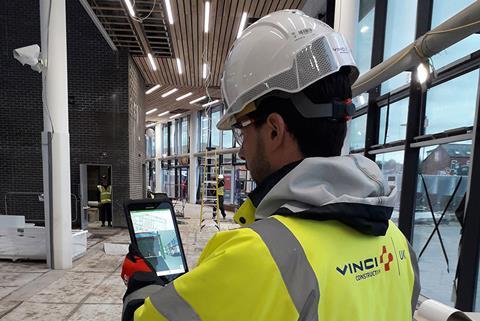 Vinci, which is working on two HS2 contracts, including the job to build a new station at Old Oak Common in west London, said it expected revenue from the civils business this year to climb again to more than £360m.
The building business made a pre-tax profit of £11.6m, from £8.8m last time, while the rebound in civils saw profit jump from £2.9m in 2020 to £8.7m. The firm's FM arm improved turnover and profit to £367m and £11.3m respectively. Overall, group pre-tax profit was up 61% to £26m.
Vinci said the number of people it employed at the end of last year was up 6% to 3,738, adding that 60 people were put on furlough last year – although the firm said it decided not to use the government's Coronavirus Job Retention Scheme. It said that by September last year all staff had returned to work.