Consultant bumps up 13 staffers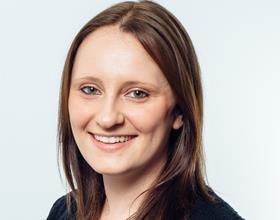 Consultant Paragon has promoted 13 people in its business following its merger with smaller rival Bond Davidson earlier this year.
The move created an enlarged £22m business, employing close to 200 people working out of Paragon's existing offices in London, Manchester and Edinburgh and Bond Davidson's office in Esher, Surrey.
More than half the promotions are in the firm's London office with Charlie Knox (pictured) becoming director in the environmental and sustainability team and Paul Arthur director in building surveying.
At the firm's Esher office six people have been promoted including Mike O'Dell who becomes director in the bank monitoring team.
A number of people have been promoted to associate level including Katie Smith, Dan Baluk, Karl Taverner, Rob Houlton, Mark Merritt and Tom Wylie.