Chief executive would have received £110m under original plan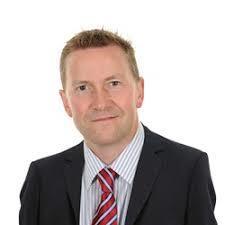 Persimmon has said it is cutting the controversial bonuses it handed out to its top executives after coming under fierce criticism from shareholders, politicians and rival firms.
The country's second biggest housebuilder, which is due to announce its 2017 results on Tuesday, first drew up its long-term incentive plan back in 2012.
But the scheme attracted criticism after a rising property market and the government's Help to Buy scheme helped revenue and profit surge at the firm – increasing directors' entitlements.
Last month, the former head of the civil service and a past chief executive of the Homes and Communities Agency, Lord Kerslake, told Building Help to Buy needed reforming if housebuilding executives continue to be seen personally profiting from it.
He added: "Help to Buy needs to be more targeted; the government needs to expect more. This may mean making it conditional on caps on excessive bonuses."
Now Persimmon chief executive Jeff Fairburn has agreed to hand back around £30m of his potential £110m bonus, while chief financial officer Mike Killoran will give back £24m of his £78m payout. Group managing director Dave Jenkinson will give back £2.5m of £40m. All three will have their future payouts capped at £29 per share.
Persimmon's remuneration committee said it "fully supported" the pay reductions although the board defended the bonus scheme saying it had been a "significant factor" in the company's "outstanding performance".
But it added that in the absence of a cap on maximum pay, the scheme had led to pay-outs which were "significantly larger and paid earlier than might reasonably have been expected at the time the scheme was originally put to shareholders".
Earlier this month, Steve Morgan, the boss of rival housebuilder, Redrow, said Persimmon's planned bonus payments were "very, very wrong" while yesterday Persimmon's sixth largest shareholder Aberdeen Standard Investments said Fairburn's bonus was "grossly excessive".