Housebuilder's completions up by a quarter and revenue up by 33% in first half of year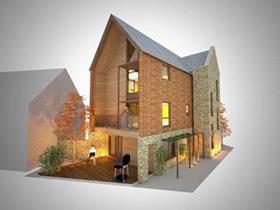 Persimmon's completions were up by more than a quarter in the first half of this year, the housebuilder's latest trading update shows.
The UK's second biggest housebuilder reported in its half-year trading update that it had completed 6,408 new homes in the first six months of 2013, compared to 5,022 in the second half of 2013 - a 28% increase.
This rise in completions helped to fuel a 33% growth in total revenues to £1.2bn between January and June, compared to the £0.9bn recorded in the previous six months.
Another factor driving revenues was an increase in the group's average selling price by 4% to around £186,000 from £179,199, primarily due to continued growth in the proportion of Persimmon's sales mix made up of larger family houses.
The York-based housebuilder has forward sales of 4,100 new homes in the private sale market which is 29% ahead year-on-year, with an average selling price of around £204,600.
Strong cash flow has enabled the company to refuel its land bank through the acquisition of 14,300 new plots at a cost of approximately £290m.
Persimmon's consented land bank currently stands.at 82,300 plots and it opened 90 new sites in the first half of the year. This left the total outlet network slightly lower at 380 active sites, due to a number having sold out more swiftly than anticipated. The company plans to open approximately 100 new sites during the second half of 2014.
Visitor numbers to Persimmon's sites across the UK were up by 5%.
The company commented that customer demand for good quality housing in attractive locations remains firm across the company's regional markets, which it expected to continue with the gradually improving performance of the wider UK economy.