Firm says it will begin making its own roof tiles in addition to bricks as 2017 profit soars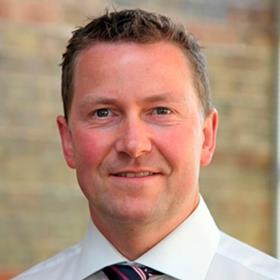 Persimmon has said it will begin making its own roof tiles at the same site where it recently opened a brickworks factory which has the capacity to manufacture 80 million bricks a year.
The country's third largest housebuilder said the brickworks factory at its manufacturing hub near Doncaster in South Yorkshire "secures the availability of a key material component for our build process" and will begin production in earnest this year.
The complex is capable of turning out two thirds of the firm's brick requirement, which last year went up with Persimmon increasing the number of homes it built by nearly 900 to 16,043.
The firm said the decision to make concrete roof tiles, which it will start supplying to its sites from next year, will improve supply and will be used in the housebuilder's standard homes ranges.
The push into offsite manufacturing comes as the firm said the industry's most pressing issue remained having access to skilled labour and materials. It added: "The tight labour market for housebuilding skills is experienced across the industry. We continue to invest in systems and processes to build the skills base of the business."
Persimmon, which last week said it was cutting the controversial bonuses it handed out to its top executives including chief executive Jeff Fairburn (pictured) after coming under fierce criticism from shareholders and politicians, said revenue in 2017 was up 9% to £3.2bn with pre-tax profit up from £774.8m to £966.1m. Underlying operating margins increased from 24.8% to 28.2%.
It warned the outcome of the UK government's Brexit negotiations with the EU presented "key uncertainties that will have a substantial influence on market outcomes". But it added: "With a long term unfulfilled demand for housing, we believe that UK fundamentals remain strong."
Persimmon said it had increased forward order sales by 7.5% to just over £2bn.