Schools may be batched with those from different areas in move that will favour major contractors
PFI schools worth about £2bn in construction costs are to be grouped together and procured as batches of schemes, in a move that will create large deals favouring major contractors.
The first schools under the new Priority School Building programme, which was announced by education secretary Michael Gove on Tuesday, are expected to come to market in autumn 2012. The government has said schools will be batched together with others "not necessarily in the same geographic area".
The government expects the programme, based on PFI, to fund the rebuilding of up to 300 schools, with the first to open in 2014-15. An additional £500m of conventional funding this year was also announced to address the urgent need for extra school places, particularly in primary schools.
The PFI programme was part of a major shift by the government this week to return to widespread use of PFI despite previously criticising the initiative. Detail around the forward pipeline of the government's construction work, published by the Cabinet Office, revealed that spending on PFI projects in the health sector will increase by 83% by 2013/14, while confirmed investment through the Procure 21+ framework will drop by 80%.
Launching the schools programme, Gove insisted that the government would "police" it to avoid the cost and time overruns associated with PFI. He said the programme would also be informed by a Treasury scheme to improve PFI efficiency, announced this week, which will involve savings of £1.5bn being negotiated from existing operational PFI deals, including those in education.
The launch of the PFI schools programme, which is aimed at renewing the schools that have been left in the worst condition following the cancellation of the £55bn Building Schools for the Future programme last year, came as the government delivered its response to Sebastian James' review into future school building. The government will issue a further consultation on key aspects of procurement, but has said it will move ahead with standardisation.
Although procurement arrangements have not yet been finalised, it is understood the PFI schools are likely to be directly procured rather than going through frameworks. The schemes will be mainly new build, with schools that anticipate more than 30% of a project being refurbishment being advised they are unlikely to secure funds. The government has also said it expects the schools to be based on standardised designs.
The money available would fund about 100 new secondary schools, but the government said this is likely to include a mix of primary, secondary, sixth form colleges and alternative provisions and so could cover up to 300 schools in total. It is expected that 20% of the programme will be delivered each year.
Councils have until mid-October to apply for funding, with the early stages of the process being managed by delivery body Partnerships for Schools.
>> Find out more about the effective implementation of educational policies, plans, spaces, technology and programmes at Building Future Education UK 2012. www.bfeuk.com
Schools policy at a glance
PFI programme worth £2bn in construction costs launched to build 100-300 schools
£500m of additional funding this year to address the shortage of school places
Further three-month consultation to be launched on James Review proposals
Standardisation, a survey of building condition and revision of school building regulations picked out as recommendations the government "wishes to approve"
The six BSF schemes that won a partial victory in a judicial review hearing in February will not be restarted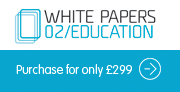 Following the government's response to the James Review. The 60 page report includes analysis of proposed procurement, design and regulatory changes as well as local authorities with the biggest shortage of school places and much more