Development, drawn up by Arup, will double the size of studios and will be built over 15 years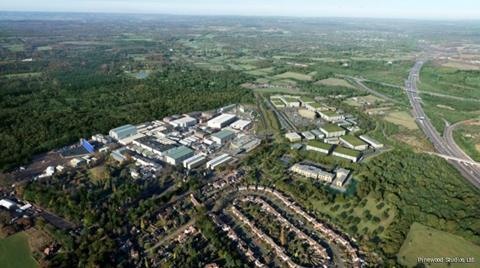 Pinewood Studios has been given the green light for a development that will double its size after winning an appeal against the rejection of its £200m expansion plan.
The expansion project, drawn up by Arup, known as the Pinewood Studios Development Framework, was rejected by South Bucks council, but now the government has given it the green light.
The development will double the existing studios by adding more than 1 million sq ft of new facilities, including 12 large stages, workshops and production offices.
It will be built in three phases over 15 years, with construction expected to start early next year.
Phase one will involve the demolition of several existing buildings followed by construction of around 120,000 sq ft of stages, a similar amount of workshops and 160,000 sq ft of offices.
In 2012, the government rejected a previous plan, which included more than 1,000 homes.
The studio submitted its latest application in February 2013, but it was rejected by the local council, with the studios appealling to the Planning Inspectorate the following May.
Local councils have opposed the plans as an expansion into green belt land.
The latest Star Wars film, Episode VII, is currently being filmed at Pinewood.