The New West End Company has put forward its vision for London's famous street
The New West End Company has unveiled its vision for a revamped Oxford Street.
The firm, which represents Oxford Street, Bond Street, and Regent Street businesses, published its report outlining its key recommendations for the evolution of the area. It will form part of the company's response to Westminster City council and Transport for London's consultation – launched in April – on the transformation of Oxford Street.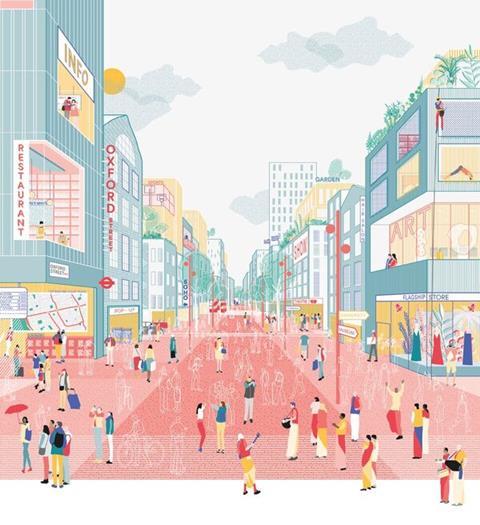 The report said that as "a single, relatively monocultural retail street Oxford Street cannot continue to compete with modern shopping malls and town centre retail destinations."
London Mayor Sadiq Khan has already pledged to pedestrianise the Oxford Street area and the Elizabeth Line (Crossrail) opening in December next year, is expected to bring an additional 120,000 visitors to the area each day.
But the report proposes the creation of multi-use facilities including leisure and cultural activities to ensure that the area is a hive of activity at all times of the day and boosts the evening economy.
The report adds that the implementation of its recommendations in the report could create up to 2,000 jobs per year and through the creation of new office, retail and leisure space could generate up to £206m in planning contributions for Westminster City council and the Mayor of London and up to £160m in additional revenue in Business Rates.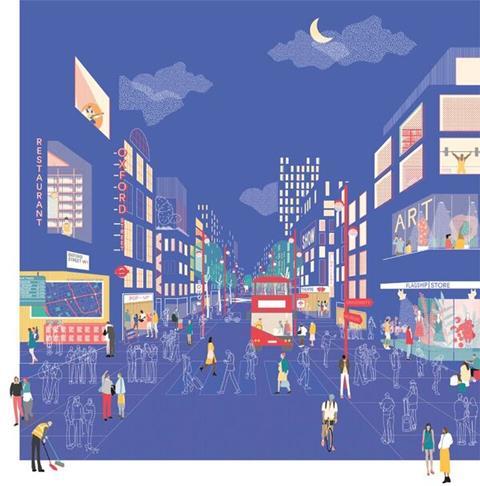 Outlined in the report are 25 principles that include making better use of existing space; creating zoned areas; exploiting underused spaces; and producing a programme of cultural and informal events.
Jace Tyrrell, chief executive of the New West End Company said: "The West End's businesses have an aspiration for Oxford Street district to be transformed from a single shopping street into a varied, entertaining and well connected district.
"Our study brings this to life and makes implementable recommendations for its realisation to ensure that the West End can compete with fierce international competition and leads the way as a global retail and leisure destination."
Sue West, director of operations at Selfridges and NWEC Board Member, said: "This is a once-in-a lifetime opportunity to reimagine one of the world's most famous shopping streets as the wold of retail continues to evolve.
"We have the opportunity enhance Oxford Street's standing as an integral part of a global shopping, cultural and commercial centre, restore its position as a focus for experimental design, culture, spectacle and entertainment while at the same time maintaining its historic character, not least it links to its established residential neighbourhoods."