David Cameron endorses Construction4Growth and says industry has major role to play in driving economy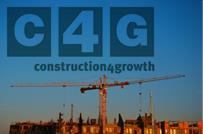 The prime minister has endorsed the construction industry's new campaign, which aims to make the case for investment in construction to drive economic growth.
The new Construction4Growth campaign, exclusively revealed by Building yesterday, is being organised by CITB-Construction Skills, and is backed by over 700 senior industry representatives, as well as a host of industry bodies, including the UK Contractors Group (UKCG), the Federation of Master Builders, the National Federation of Builders, the National Specialist Contractors' Council, CECA, the Home Builders Federation, and the CBI.
Visiting the National Construction College in Birmingham, David Cameron said the construction industry had a "major contribution to make to economic recovery".
He said: "The construction industry has faced huge challenges over recent years and I welcome the initiative it is taking through the Construction4Growth campaign to work with the government to kickstart the industry and return it to growth."
Cameron's comment came as the government announced a package of measures to boost housing and infrastructure in a bid to drive economic growth.
Construction4Growth, which will be launched nationally on 11 September, builds on UKCG's Creating Britain's Future campaign, launched in July - backed by Building magazine - which aims to make the case for investment in construction as a driver of economic growth, with every £1 invested in construction generating a total of £2.84 in economic activity.
The campaign will call for greater investment in construction to drive growth and create jobs, particularly through short-term investment in housing, repair and maintenance projects. It will also call for the government to finalise vocational education policy and support skills and training opportunities in schools, apprenticeships and into higher education.
The campaign will also lobby to ensure the government's flagship Green Deal programme is rolled out successfully in order create a new market in "green" jobs.