Government's fuel poverty advisor warns any cuts to green subsidy would be "derogation of the government's responsibility" to tackle fuel poverty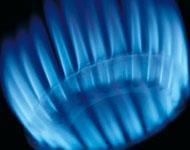 The government's fuel poverty adviser has warned the prime minister that cutting the Energy Companies Obligation could land the government in court.
The Energy Companies Obligation (ECO) sits alongside the government's flagship Green Deal and provides funding for retrofit work in poorer communities and households, funded by the energy companies.
The scheme is estimated to be worth £1.3bn a year and has so far provided more work to the construction sector than the Green Deal.
However, in recent weeks reports have emerged that the government is considering extending the deadline for energy companies to meet their carbon cutting obligations under the scheme as a way of easing the pressure on consumers' fuel bills.
Extending the deadline for energy firms would effectively slash the amount of carbon they would have to cut through to 2015, which would mean firms would need to spend less money on retrofit work over the period.
The move is understood to be a response to Labour leader Ed Milliband's pledge to freeze fuel bills if Labour is elected to government in 2015.
This morning, business secretary Vince Cable said there this was a "continuing argument" between the Liberal Democrats and Conservatives over the green targets, while the prime minister's spokesman did not rule out the possibility of cuts to green targets as part of a "look across the board" at how to ease the cost of living pressure on families.
"In a context where people's budgets are squeezed, people are feeling the pressure, they would expect us to look across the range of what can be done," he said.
According to reports in the national press, the chair of the Fuel Poverty Advisory Group (FPAG), the government's own advisor, has now written to David Cameron to warn that any such delay to the scheme would leave it open to legal challenge.
The Times reports Derek Lickorish, chair of the FPAG, said: "Our anxiety is that the Treasury wants to take a knife to ECO. That would be a derogation of the government's obligation to do all it reasonably can to eradicate fuel poverty."
He added any cut would be open to judicial review.
The debate over the issue has been intensified by a price hike by energy supplier SSE yesterday that will see customers pay an extra 8.2% on average for their energy. Other energy firms are expected to follow suit.
Will Morris, group managing director of retail at SSE, said he was "sorry we have to do this" but wholesale costs, green levies and transmission costs had forced the firm to raise prices.
He added: "Eighty five per cent of a typical energy bill is made up of costs outside our direct control and these costs have increased." He said the firm had made a loss so far this year."