Building investigation finds 50-plus instances of players trespassing onto construction sites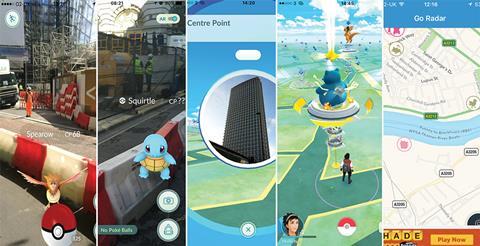 Developers and contractors are warning of the perils of Pokémon Go players trespassing on construction sites, putting themselves in danger in their attempts to "catch 'em all".
Building has been told clients and contractors have begun issuing guidance to suppliers and staff of the risks of absent-minded Pokémon players intentionally or inadvertently wandering on to sites when playing the new hit "augmented reality" game.
Pokémon Go - which has taken the world by storm and been download over 100 million times - involves players finding and catching "pocket monsters" in thousands of real world locations.
There is additional vigilance about Pokémon Go

Bam spokesperson
Widespread press reports have documented the safety hazards, such as players falling into rivers or over cliff edges.
But a Building investigation has uncovered extensive examples of the problem hitting construction sites too. The game engine is based on data that isn't necessarily up-to-date and there have been instances of Pokémon and interactive locations within the game such as "gyms" and "stops" being inaccessible on construction sites.
Heavyweight contractor Bam - one of the key builders behind the 67-acre regeneration of London's King's Cross - told Building it has posted warnings and notices on some of its construction sites to deter Pokémon Go players entering, adding "there is additional vigilance about Pokémon Go".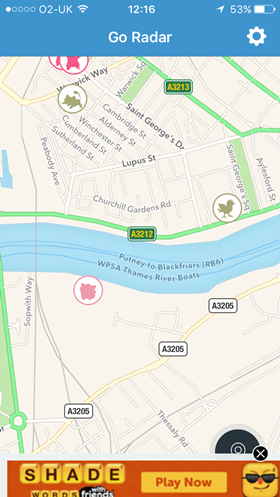 Meanwhile Network Rail has emailed a warning to staff about Pokémon Go, highlighting "safety concerns" about the game being played close to live tracks and level crossings. Staff were advised to contact British Transport Police if they suspected players trying to trespass.
The Home Builders Federation has also sent out a communication to all of the technical and health and safety members within housebuilders, advising them of ways in which they can request a site or an inappropriate location for a Pokémon, stop or gym to be removed from the game.
On Monday morning a relatively rare Pokémon, a Clefairy, temporarily appeared on the multibillion-pound Battersea Power Station redevelopment site, according to a third party app (screenshot pictured, left).
However, the developer Battersea Power Station Development Company denied this, saying: "We continue to monitor Pokémon Go with interest. As far as we are aware there are no Pokémon on our site."
Building's investigation found over 50 examples of trespassing on construction sites mentioned on the social media website Twitter over a one-month period between July and August (see examples below).
One tweet said: "Pokémon Go has told me to trespass into a construction site."
Another said: "Tonight I got so lost playing Pokémon Go that I ended up in a restricted construction area and couldn't find my way out."
Building's reporter Hollie Tye spent Monday afternoon searching for Pokémon near high-profile London construction sites and found very few instances of inaccessible Pokémon, stops or gyms on construction sites, although the redevelopment of London's Centre Point tower was a Pokémon stop she found she was not able to access from outside the site.
Gotta catch 'em all.. Tweets show Pokémon Go players on building sites