Elliot Lawless was arrested shortly before Christmas
Merseyside Police has seized £200,000 in cash found in the flat of a Liverpool developer arrested as part of a fraud investigation.
Elliot Lawless, 32, was arrested shortly before Christmas along with Liverpool city council's 50-year-old regeneration chief Nick Kavanagh.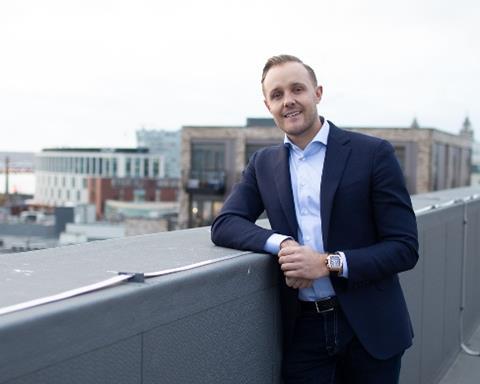 Police found the cash in Lawless's flat in the middle of Liverpool on the night of the raid on 18 December.
The find was made public following a police request to retain the evidence pending an investigation.
In a statement, Lawless (pictured) said: "At a recent court hearing, it was set out that a large sum of money was seized from one of my properties. This money was from various cash businesses that I operate, as well as bank deposits, and was receipted and properly accounted for.
"I've provided the necessary details to the police and fully expect it to be returned in due course once police finish their inquiries. I do not propose to comment further on the investigation at this stage."
The police investigation is ongoing following the arrests of the two men on suspicion of fraud. Both have been released on bail and no charges have been brought.
Lawless is founder of Elliot Group, which has become one of the largest real estate developers in Liverpool since it was set up in 2013.
Earlier this week, Liverpool contractor Vermont said it was suspending work on two of the developer's projects while the investigation is carried out.