Design is intended to evoke shifting sand dunes
Populous's Arena das Dunas in Brazil has been officially opened ahead of the 2014 World Cup.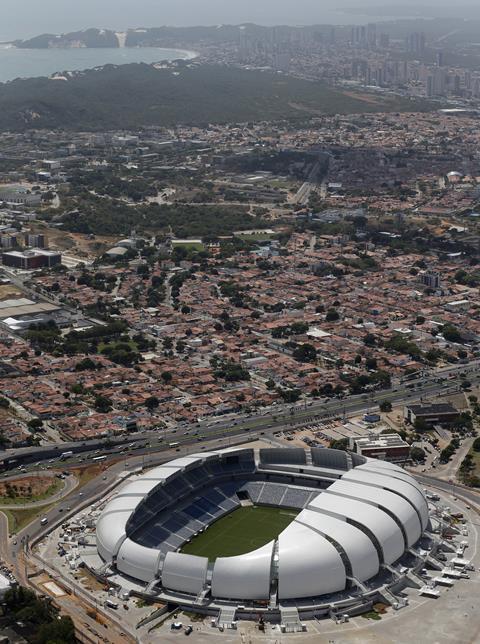 The stadium, in the north-eastern coastal city of Natal, was inaugurated by President Dilma Rousseff who said she was "delighted" by its beauty.
It will host four games during this summer's event including Italy v Uruguay who are both in England's group.
Following the World Cup, it will host sports events, trade shows and concerts in the main stadium, while its 22,000 sq m outdoor plaza will also host events.
The stadium, which will host four group stage matches, has a capacity of 42,000 with 10,600 removable seats.
Its façade and roof are integrated and consist of 20 petal-shaped modules, designed to be higher on one side, to give the impression that sand dunes – which are common in the region – are moving. This design also enables more ventilation and light to come into the stadium.