May's move comes as new housing minister says exisiting buildings will be checked, and scope of consultation into building regulations rethought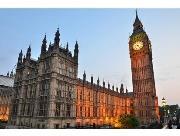 Prime Minister Theresa May has announced a full public inquiry into the fire at Grenfell Tower in west London.
"Right now people want answers and it's absolutely right and that's why I am today ordering a full public inquiry into the disaster.
"We need to know what happened. We need to have an explanation […] We need to ensure this ….tragedy is properly investigated.
She added that during her visit to the site earlier today that the emergency services had said that the way the fire progressed and took hold of the building was "rapid and ferocious and unexpected".
The news followed the latest statement from London's Fire Commissioner Dany Cotton who said that "a large amount of building work is required internally - we call it shoring up. Structures will need to be built to ensure the floors are safe".
She added that they were not expecting to find any more survivors of the fire that hit the 24-storey building in the early hours of yesterday morning.
Leader of the Labour party Jeremy Corbyn has also visited the scene today.
Meanwhile, a meeting of MPs has taken place at the House of Commons, chaired by Police and Fire and criminal justice minister Nick Hurd.
Newly instated housing minister Alok Sharma said his department is working closely with the local authority to make sure all affected by the incident are supported and moved into temporary accommodation.
He added: "In the department we have already started talking to local authorities and housing associations of how we can get help in getting checks done quickly on the buildings that there are currently. So that work is underway and we will set out more details about that later on today."
Regarding the review of building regulations, Sharma said that following a fire at Lakanal House in Camberwell in 2009, in which six people died, a number of actions were taken. These included the department writing to social landlords regarding the issues surrounding the incident, and publishing fire safety guidance in 2011 for purpose built flat blocks.
The-then secretary of state also wrote to the coroner to inform that Part B of the building regulations would be reviewed as part of a wider review of other documents which was due to begin last year.
"We are almost ready with our consultation but in the light of what has happened we're obviously going to have to reflect on what that consultation will contain. But I just want to say that we do recognise that we need to be taking action," Sharma said.
MPs at the meeting called for a wider review and said they had received many emails from people in similar accommodation to Grenfell Tower anxious and wanting reassurance.
Lloyd Russell-Moyle, MP for Brighton Kemptown, also called for the fire brigade to be involved in the review and inspections of buildings countrywide as he said that people lack trust in contractors, housing associations and local authorities.
He added that his constituency had had three fires in high rise blocks in the last two years causing a number of deaths.
Leader of the Labour party Jeremy Corbyn was also present at the meeting and called for a full statement on the incident after the Queen's speech next week.
Hurd added that "We have to act and think as if it were our friends our family in that building […] there is no room for coll detached plodding bureacy at this time."
He added that it was understood that people need reassurance and that is why the government has committed to reviewing buildings.
Meanwhile, speaking to BBC programme The World at One, leader of Kensington and Chelsea council Nick Paget-Brown said "We will have taken advice from people about the way a building is designed and fitted out. Some of the older towers don't have sprinkler systems inside them, so I'm going to have to take advice like everybody else and when the public enquiry is held we will find out more about the design, any design faults, and any issues around the design and layout of the building."
In regards to fitting other buildings with sprinkler systems to make them safer, Paget-Brown added that the council would implement recommendations as they are made by the fire brigade that regularly inspect the buildings.