Boris Johnson to detail building plans later today
More details of what Boris Johnson says will be the UK's version of Franklin Roosevelt's New Deal for the US in the 1930s have been revealed with the government promising £5bn to accelerate infrastructure projects across the country.
The prime minister will use a speech in the West Midlands today to outline a so-called 'build back better' strategy in the wake of the havoc covid-19 has caused to the country's economy.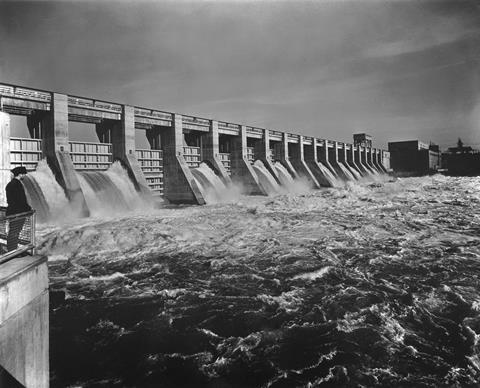 The UK is now widely considered to be in recession with GDP for April alone collapsing by 20.4%.
GDP in the first quarter of this year fell by 2% and a recession is defined by two successive quarters of falling growth.
Among the promised schemes that will be brought forward by Johnson is a £1.5bn initiative for hospital maintenance work, £100m for 29 road projects this year, £10m for development work to ease the bottleneck on Manchester's railway network, £142m to upgrade courts and £900m for local shovel ready schemes this year and next.
Yesterday, the government said it would spend £1bn over the next decade on new schools the details of which will be confirmed in the autumn.
Roosevelt's New Deal was introduced to trigger a recovery from the Great Depression and in his speech Johnson is expected to say of his own initiative: "It sounds positively Rooseveltian. It sounds like a New Deal. All I can say is that if so, then that is how it is meant to sound and to be, because that is what the times demand. A government that is powerful and determined and that puts its arms around people at a time of crisis.
"This is a government that is wholly committed not just to defeating coronavirus but to using this crisis finally to tackle this country's great unresolved challenges of the last three decades."
He will add: "To that end we will build, build, build. Build back better, build back greener, build back faster and to do that at the pace that this moment requires."
This autumn, the government will also publish a National Infrastructure Strategy which will detail what it plans to do about upgrading infrastructure such as energy networks, road and rail, flood defences and waste.
Johnson will also say the government intends to bring forward funding to accelerate infrastructure projects in Scotland, Wales, and Northern Ireland.
The government said it has already handed Scotland £5.4bn, Wales £2.4bn and Northern Ireland £1.7bn in capital funding this financial year through the Barnett formula – the method used by the Treasury to work out how much money is allocated to the three nations to reflect changes in public sector spending in England – and wants the devolved governments of the three to follow London's lead.
More details on the taskforce designed to fast track major building projects across the country to help the UK's post-covid recovery are also being announced today.
The Infrastructure Delivery Task Force, known as Project Speed, will be chaired by chancellor Rishi Sunak. The chancellor is due to give an update on how the economy is performing next week.