Housing minister Mark Prisk says campaign against Harlow North is principled opposition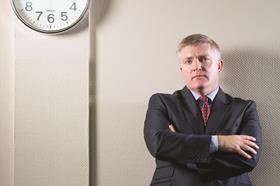 New housing minister Mark Prisk has rejected accusations that his campaign against the 10,000-home Harlow North scheme in his constituency area will make it difficult for him to champion housing growth in other parts of the country.
Prisk made opposition to the Harlow North scheme a key part of his election campaign in 2010 - and continues to oppose the plan, which was brought forward by Land Securities and Places for People. It involves a 10,000-home expansion north of Harlow, Essex, into greenfield land, including some green belt.
The development is backed by Labour-led Harlow council, which says it is essential to manage the town's growth, but is opposed by neighbouring council East Hertfordshire, under which the scheme would fall.
Prisk sided with East Hertfordshire and joined with the Stop Harlow North (SHN) campaign in opposing the development. The scheme was included in the east of England regional plan, but has effectively been on hold since the government scrapped the regional spatial strategies.
Speaking to Building ahead of the Conservative Party conference next week, Prisk said his appointment to the key growth portfolio of housing would not change his stance on Harlow North, which he said was based on principled opposition and not nimbyism and would have no bearing on his ability to champion housing growth.
He said Harlow North failed on the ground of sustainability and therefore ran counter to the principle in favour of sustainable development in the government's National Planning Policy Framework.
He said that, despite the government's recent rhetoric on opening up green belt land for development, the fact that Harlow North was sited on greenfield land meant the scheme would "contradict government policy".
"The problem with the so-called Harlow North is that actually it is not a sustainable development. It would bleed investment away from Harlow, which is where it is actually needed," he said.
"So it's not about saying no development - I recognise in these times that we need development and I've been encouraging that - but it has to be appropriate and sustainable and those proposals were not."
He stressed that his opposition to the scheme did not prejudice his position on housebuilding in general.
"If somebody is opposed to a development does it mean they are opposed to all development? Well, no they're not. My view is: Is the development sustainable? If it is not, then we've got a problem. If it is, then let's look at it."
Tony Durcan, Harlow council member for regeneration, said Prisk's opposition had been based on "clever politics" and that he had sided with an "anti-development tendency", despite Harlow's need for jobs and growth. He said Harlow North had "never been off the council's agenda" and called for Prisk to "look again" at the scheme.
He said: "Harlow council has long been in favour of growth around Harlow as long as it delivers homes that are needed, regenerates Harlow and provides infrastructure improvements needed to accompany growth."
Nigel Clark, SHN secretary, told Building that Prisk had played a "vital role" in opposing the development and said it would be "political suicide" if he changed his stance. "He would be very, very unpopular around here indeed," he said.


Prisk on…
His job…
For me this is about making sure that we deliver on FirstBuy, making sure we deliver on NewBuy, and making sure that we get the 170,000 affordable homes up. So for me it's about getting those homes built, making sure we can support confidence and help first-time buyers. I think that's the core of what I should be about.
The housing market …
The problem we face is, frankly, there's been a dysfunctional market for the last 10 to 15 years. If the truth be told, even in the boom days in the middle of the last decade. So there are some issues: planning is one of them; confidence, both corporate and individual from the consumer's point of view, is another; and credit does matter – it's very important in the mortgage market.
There are some initial confidence signs that maybe the market is coming back around now. The impression is that since we've got past the Olympics and people have come back to work and so on that actually there has been a strong pick up in reservations. But it's early days.
Housebuilders' profits …
I'm encouraged to see that the housebuilding industry is coming back into profit because with that profit will come the confidence to invest. Do I want the industry to build more? Yes, I do. But I think quite rightly after what they've been through for the last three or four years they will want to be sure they feel confident that they can sell the product they're making.