But firm expects to reduce amount of money it will have to shell out after winning parts of complicated adjudications process
Costain has said it will have to shell out to National Grid following a series of adjudications rulings in the wake of its dispute with the utility giant on a gas compressor scheme in Cambridgeshire.
The firm left the Peterborough and Huntingdon scheme last summer and under a range of scenarios had either been expected to collect £50m or pay out more than £57m.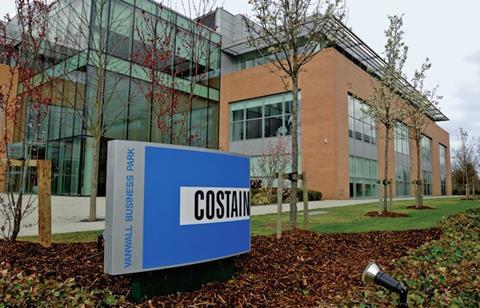 In an update this morning, the contractor said adjudication decisions meant it would now have to pay out to National Grid. "As not all compensation events have been decided in our favour, we now expect there to be an overall cash outflow in respect of the contract," it added.
Under the terms of the process, Costain will have to hand over £53.5m to National Grid next month – and then begin the process of recouping part of that money at a later stage after winning some of the adjudications.
But Costain said: "However, [the adjudicator] has chosen not to determine the financial amounts in respect of these compensation events."
It said the alternative to paying out the £53.5m next month would be to agree compensation with National Grid before then – although under the timetable this will likely have to be wrapped up before Christmas.
If Costain does hand over the £53.5m, it said the payment "will not affect our banking arrangements and we will continue to have a strong balance sheet that enables us to deliver our business plan".
Costain added that year-end net cash would be ahead of expectations at around £100m – more than £20m above previous estimates.
The firm said it will release its 2021 results on 9 March next year.