Pre-tax profit fell by 15%
Profit and revenue at Kingspan both dipped in the first half of 2020, the firm's latest financial results show.
Pre-tax profit fell 15% compared to the same period last year, with the material's firm posting a profit of €178m (£157m) in the first half of this year, down from €209m (£185m) in 2019.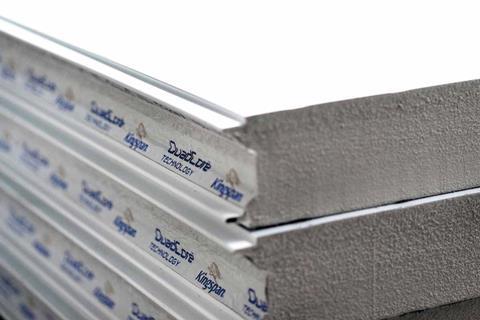 Revenue fell to €2.07bn (£1.8bn) from €2.2bn (£2bn) in the same period - a drop of 8%.
Despite the dips the firm said it was pleased with how it had handled the covid-19 pandemic.
Chief executive Gene Murtagh said: "Kingspan has delivered a resilient first-half result in a period of unparalleled challenges.
"Performance has varied substantially from region to region depending on the severity and length of government restrictions, and been helped by our rapid introduction of cost containment measures."
The group's trading margin was 9.7%, a decrease of 60 basis points versus the same period in 2019.