Accountant says ending of government support during pandemic could spark rise in insolvencies
More than 40% of the UK's listed construction firms issued a profit warning in the year to the end of March, according to the latest research from EY-Parthenon.
The accountant said 16 construction and materials firms issued at least one profit warning during the period – around 44% of those listed on the Stock Exchange.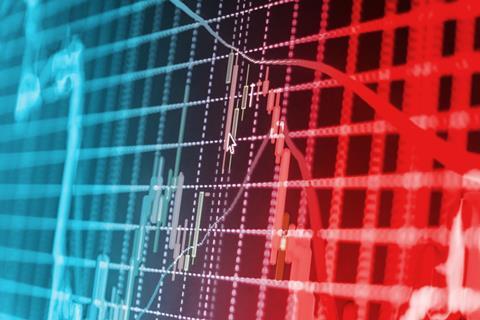 But EY's construction leader for the UK and Ireland, Ian Marson, said the number of warnings had been on a downward trend since the second quarter last year.
He added: "The additional costs of adapting to covid-19, alongside delayed project starts and approvals, has affected profitability. Many warnings also cited contract problems that pre-date the pandemic, such as discipline over contract selection and execution.
"We are now seeing a sector with two types of firms – one group appears to be recovering well, while the other is facing significant challenges. With the outlook for commercial and retail work still uncertain, companies with exposure to these sectors remain at risk.
The research also said that 11% of the sector issued three or more profit warnings during the period – an indicator of increased insolvency risk.
EY said government support, along with a moratorium on winding-up petitions, has significantly reduced corporate insolvencies over the course of the pandemic, adding that more than 6,000 extra companies would have now gone into insolvency if insolvency levels had continued on the same trajectory as pre-March 2020.
But it warned that insolvencies could start to go back up again with the government's furlough scheme ending in September, deferred VAT and loan repayments already beginning while the suspension on creditors issuing winding-up petitions is set to expire at the end of next month.