Almost two-thirds of property professionals saw their wages go up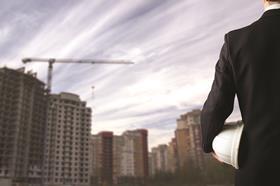 Salaries for UK property professionals have risen to their highest point since the 2008 financial crisis, according to new research.
Property professionals' average pay is at its highest in a decade, while working as a RICS qualified professional led to a 21% higher base salary, according to the RICS/Macdonald & Company Salary Survey 2018
The poll revealed 65% of respondents' salaries went up, 34% remained unchanged and just 1% saw their wages decrease.
In the 2018 Salary Survey, which questioned around 7,000 people from 42 property-related careers, it was shown that base salaries grew by an average of 12% to £58,633.
Property professionals in Northern Ireland and the Republic of Ireland saw the greatest wage growth, closely followed by those in the South East and London.
East Anglia had the lowest average salary at £50,285.
The gender pay gap for those aged 26 remained at 3.5%, but it increased to 39.4% in the 56-plus age group.
The survey showed that on average male property professionals earn 30% more than their female counterparts, with those in higher positions seeing a greater disparity in wage difference.
For the second year in a row more than half of respondents believed their company would increase its headcount in 2018, with companies focusing on entry level and graduate talent and increasing roles at the associate/staff level.
Looking ahead, on average 28% of respondents expected an increase in economic activity in the coming year, with those working in Northern Ireland, South West, Wales and the Midlands being the most optimistic.
The survey also highlighted the benefits of being professionally qualified, with RICS professionals earning 21% more than their counterparts, while 14.2% of those who received a pay rise in the past year did so by gaining professional qualifications.
Barry Cullen, RICS' diversity & inclusion director said: "As headcount is once again expected to increase in 2018, more employers are placing greater focus on attracting and retaining talent, with attractive pay and benefit packages.
"However, organisations must embrace an offering beyond an attractive salary and benefits package if we are going to truly diversify the profession and meets the needs of our future."
Cullen said that the gender pay gap was still evident "and whilst it is significantly less for those under 26, more still needs to be done".