Ecobuild latest: Developers trumpet potential of UK rented sector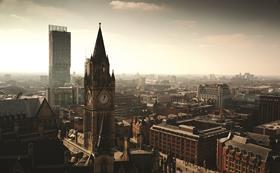 The private rented sector will shape the next generation of housing according to developers and architects.
Speaking at the Ecobuild conference in London this week, group design director at contractor Wates, Andrew Barraclough, highlighted the private rented sector (PRS) as a key focus for future housing.
He said: "PRS is really interesting. It has come out of huge demand, and we're finally starting to see a professionalization of the sector. There's a range of offers coming to market for rent."
This was echoed by Pete Halsall, chief executive of the Good Homes Alliance, who highlighted the success of the sector in the United States. He said: "I welcome PRS. I just wonder why it has taken so long to come to England."
Halsall added that custom build housing should also be considered as a solution to the housing crisis and to improve the quality of homes.
He said: "We need to look at the development model. Housebuilders pay a lot for land. If land is sold to individuals to custom build their own home, that drives a lot of competition. You have to go with mechanisms that push competition high … that will raise standards."
Gwyn Roberts, new homes and communities leader at the BRE, said improving the quality of homes is also key to attracting investors to housing.
He said: "We're speaking with HSBC. They're interested in investing in developers. If developers are building to higher standards so there's a lower financial risk, those houses are going to be more attractive to financial sector investors."