Around 1,000 Carillion staff to transfer to government-owned facilities management company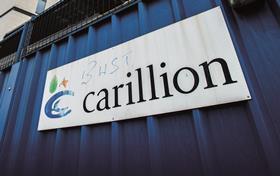 Carillion's liquidator PwC has been forced to deny claims all staff from the collapsed construction conglomerate will lose their jobs.
A spokesperson for the official receiver said contrary to media reports, the liquidator of various companies within the Carillion group was not making the entire workforce redundant.
They said: "As required by law, we have started our consultation process with the workforce in respect of potential redundancy. This includes consultation with people who are likely to transfer to a new employer, and the Liquidator and Special Managers are in extensive discussions with organisations in relation to such possible transfers.
"The company continues to service all its existing facilities management contracts which it has done since the date of liquidation and will continue to do so with the support of its customers, employees and suppliers.
"Inaccurate and misleading information can only add to the distress of employees already dealing with considerable uncertainty who we continue to value and thank for their continued service, which is ensuring we can provide continuity of service to our customers."
Meanwhile, the Ministry of Justice (MoJ) has announced the creation of a new government-owned facilities management company.
The new firm will take over the delivery of the prison facilities management services previously provided by Carillion such as cleaning, reactive maintenance, landscaping and planned building repair work.
Around 1,000 staff, including 100 contractors, who were previously employed by Carillion will move to the company, Gov Facility Services Limited.
Richard Heaton, MoJ Permanent Secretary, said: "The Ministry of Justice's priority is to ensure continuity of service. We are implementing our contingency plan for the prisons facilities management contracts held by Carillion.
"This means the work that was undertaken by Carillion will move to a new government-owned company set up for this purpose. I'd like to thank all the Carillion staff who are moving across into the new company, and reassure them that their jobs are secure. The vital work they do to maintain and improve our prisons is greatly valued and appreciated."
The company has already been created and will take responsibility for prison services as soon as staff are formally transferred.