Right-wing Policy Exchange think-tank says coalition on course for record housebuilding low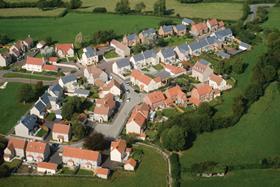 English councils are planning to build 273,000 fewer homes since the coalition government's abolition of regional planning which allowed authorities to ignore Labour's top-down housing targets.
According to a report by the Policy Exchange, with research by consultancy Tetlow King Planning, there are 272,720 fewer homes in the planning system today than before the revocation of regional spatial strategies (RSS) in June 2010.
The report, called Planning for Less, finds that despite government assertions to the contrary, the decline in council plans for new homes will ultimately result in fewer homes being built. It says the decision to abolish RSS could contribute to the coalition presiding over the lowest peacetime level of housebuilding since the twenties, and that housebuilding levels will continue to fall unless significant changes to the planning system are made.
However, it argues that it would not be possible to re-instate regional plans, and that the best way to ensure high building rates would be for the government to focus on ensuring councils are meeting their new, lower targets.
The report finds that the largest reductions in plans for new homes come in the South-west and the South-east – the two areas of the country with the greatest housing shortage. It says the planning system should be reformed by increasing the power of neighbourhood plans, and that funding from the Community Infrastructure Levy channelled directly to households affected by new development.
Report author Alex Morton said: "The prime minister and deputy prime minister have rightly made it clear that we need to build more homes. Yet the government is on track to preside over the lowest level of housebuilding since the twenties.

"Relying on councils to expand housing targets was a mistake. However, now the coalition should focus on fixing the multiple failures with the housing market – not fighting councils. This can help us begin to build the homes we need."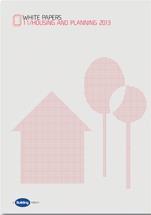 Building's new Housing and Planning White Paper 2013 is the indispensable guide to the state of the market for the UK's housebuilders and residential developers in the wake of the government latest reforms to the planning policy environment.
For more information and to purchase click here