Analysis by KPMG finds large reduction in number of projects included in latest iteration of government pipeline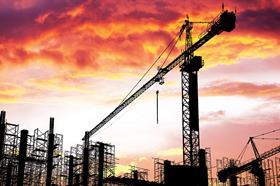 More than a quarter of public sector projects disappeared from the latest iteration of the UK's government construction pipeline, according to analysis published by KPMG.
The investigation by KPMG found that the number of construction and infrastructure projects in the pipeline dropped from 3,148 in December 2014 to 2,262 in August 2015, with 886 projects seeming to have disappeared.
The projects mainly related to the defence, justice and police sectors, which KPMG said may be attributable to the effect of budget cuts in unprotected government departments.
The value of projects expected to be delivered between 2017 and 2020 dropped by £8.7bn from £50.2bn to £41.5bn. The reporty found a £6.7bn decrease in Transport projects - relating to spend already incurred on a number of ongoing programmes, including Crossrail. There was also a £2.8bn decrease in housing and regeneration projects - which KPMG attributed to the completion of Decent Homes backlog projects and a number of affordable housing projects and programmes also completed.
Richard Threlfall, KPMG's UK head of infrastructure, building and construction said: "It is clear that more needs to be done to improve the consistency and accuracy of the Government's construction pipeline. A stable pipeline would give the construction industry good visibility of future demand and the ability to plan and invest for that demand.
"It would lead to efficiencies for the Government and hence for the taxpayer. Instead we have a pipeline whose data is so incomplete, and which fluctuates so wildly and erratically that the industry can place no detailed reliance on it.

"I hope that we will get a clearer picture in November when the Spending Review is published. But in the meantime the huge 28% drop in the number of projects included suggests some Government departments are putting projects on hold in the expectation that they get culled.
"I don't expect we will see anything like the scale of cutback in capital programmes that the industry experienced in 2010, after the last election, but there is clearly cause for nervousness about the potential squeeze in spending."