Engineer to refocus on winning work to offset integration costs of Gifford acquisition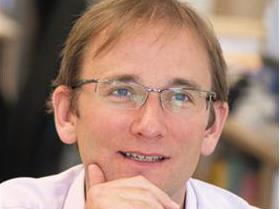 Engineer Ramboll UK is braced to make a pre-tax loss of over £1m in 2012, the firm's managing director has said.
Speaking to Building this week, Steve Canadine, Ramboll UK's managing director, said losses in the 2012 financial year would exceed the firm's £304,000 pre-tax loss in 2011.
"Despite 2012 losses likely to be over £1m, we are entering 2013 in modestly optimistic mood, with a focus on increasing our international portfolio of work and improving our margins," he said.
In October Ramboll UK reported a pre-tax loss of £304,000 in the year to 31 December 2011, down from a pre-tax profit of £264,000 in 2010. The figures were driven largely by integration costs totalling £629,000, following the acquisition of engineer Gifford in April 2011.
Canadine, who took over as managing director for the UK arm of the firm from Charles McBeath in September, said that "without a doubt" the one-off costs in 2012 would exceed last year's total of £629,000. "We did a lot of planning for integration in 2011 [but] we actually did a lot of [the] integration in 2012," he said.
He said most of the costs in 2012 stemmed from the firm closing its Oxford office and downsizing its Edinburgh and Cardiff offices. The firm made 50 staff redundant in September, largely in the firm's health and education departments, which had been hit by cuts in government spending.
Canadine also said that internal restructuring had taken staff attention away from winning new work this year.
"What I've done since September is refocus people on winning new work and spending time getting back into the market," he said.
"It [new work] didn't disappear entirely, it just didn't have the attention it needs in the market we're in. Work doesn't wander in on its own, it has to be sought."
To read the full interview with Steve Canadine click here