Founder of Gifford died on 16 May 2014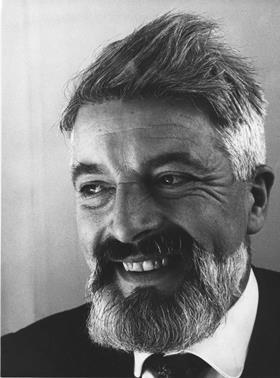 Engineering consultant Ramboll has paid tribute to the late founder of Gifford, Edwin Gifford, who passed away at the age of 93 on 16 May 2014.
Ramboll described Edwin as "an inspired and inspirational civil engineer, structural engineer and naval architect; a remarkable innovator, inventor and pioneer whose work has had international influence particularly in the fields of bridges, roads, hovercraft, fishing and marine archaeology."
Gifford, who was affectionately known as 'Giff', pioneered the use of prestressed concrete in buildings and later became deeply involved in the commercial development of hovercraft, the building of wooden fishing boats in India and the reconstruction of ancient ships.
Ramboll acquired the firm Gifford three years ago.
Ramboll added: "An altruistic, creative and positive man, Giff's achievements were founded on his passion for engineering and a commitment to making the world he loved a better place."
His wife Joyce died on 31 March 2014. Giff leaves behind two sons; John a mechanical engineer and Alex a musician, a daughter Jane an artist, and three grandchildren, Rachael, Katherine and Matthew.
Ramboll's full obituary for Edwin Gifford can be found here.