Laing O'Rourke chair denied permission for new mansion because it is too big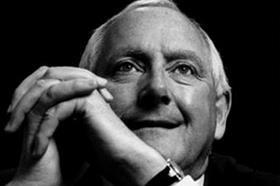 Laing O'Rourke chief executive and chair Ray O'Rourke has lost his appeal to demolish and rebuild his mansion in Essex.
O'Rourke appealed Brentwood council's decision in May to deny him planning permission to abolish his existing home in Brentwood, thought be valued at around £7m, and rebuild it with a new building because it is in the conservation area of Fryerning in Brentwood, Essex.
On Wednesday the appeal was refused by the Planning Inspectorate because the replacement mansion would be 62 sqm bigger than the current one.
In her decision planning inspector Christine Newmarch, said: "The increased footprint of the replacement dwelling would result in some loss of openness of the green belt. This would be harmful since a fundamental aim of green belt policy is to keep land permanently open."
O'Rourke's representative argued that the proposed rebuild would result in a smaller building than if O'Rourke went ahead with plans for a two storey extension that he already has permission for.
But Newmarch said she doubted if O'Rourke would proceed with this because he acknowledged it had a number of disadvantages including lower energy efficiency and the lack of a basement.
However, she did say that the character of the proposed house would not adversely effect the street scene of the conservation area.
O'Rourke has six weeks to challenge the decision in the High Court.