Seamus French taking over as chief executive at end of next summer
Ray O'Rourke is finally calling time on the top role at the country's biggest private contractor and will be replaced next year as chief executive at Laing O'Rourke by a senior figure from mining giant Anglo American.
O'Rourke, who turns 75 next January, will be succeeded by Seamus French, the chief executive of the $31bn turnover firm's bulk commodities and other materials division which is responsible for 40% of the FTSE100 miner's income and operating profit.
>> Comment: Ray O'Rourke going, Steve Pycroft leaving? Blimey!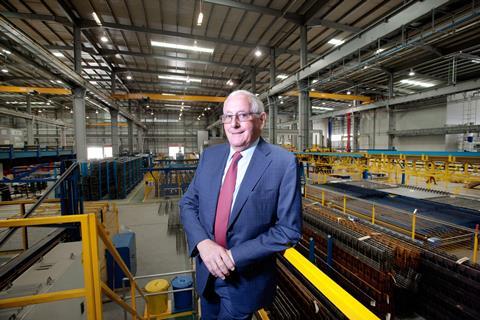 In a separate development Laing O'Rourke said Ray O'Rourke's son, Cathal, will leave his position as managing director of its £890m turnover Australia division when its current financial year ends next March. Another family member, Ray O'Rourke's daughter, Céire, left her role as the firm's clients and markets director this spring.
French's arrival comes after O'Rourke, who himself spent six years as a non-executive director at Anglo American, before stepping down in 2016, said over the summer the firm was mulling a listing on the stock exchange by 2024.
O'Rourke will go next September and join younger brother Des as a deputy chairman of the group with the firm saying he will "focus on innovation, people development and major clients".
One senior source at a rival firm questioned the length of the handover but added: "What they're doing, getting a new guy in, makes sense. If they're preparing it for a sale or a float it needs to be a properly run business. They've got a heavy hitter in which is what the business needs."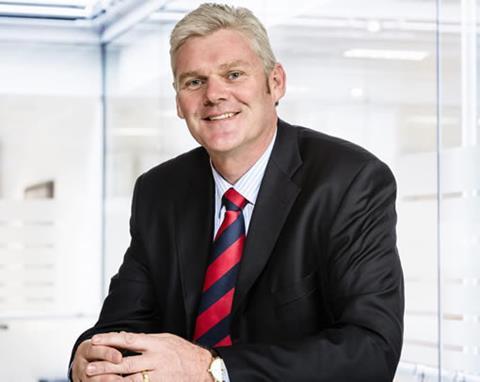 Another added: "Ray is close to some of the big customers so that makes sense for him to be staying on but I wonder if it might have been better if he wasn't deputy chairman and had just gone. Deputy chairman is a bit of a non-role."
Anglo American, which last year made an underlying profit of $9.8bn, said last month that French was leaving the business after 14 years at the end of the year.
The 59-year-old Irishman, who has been a non-executive at Laing O'Rourke for the past 18 months, will start at the firm in January as managing director of its £1.6bn turnover Europe hub and chief executive-designate on a three-year contract.
Laing O'Rourke chairman Sir John Parker, who was Anglo American chairman for eight years until 2017, said: "[French] understands the discipline of the unique operating model and the development of Laing O'Rourke's longer-term strategy and has formed connections across the leadership team.
"He is a world class executive with rich engineering experience, a successful leadership and project track record and deep knowledge of our operating markets."
A chemical engineer by background, French, who before Anglo American worked at Australian mining business WMC Resources, later taken over by BHP Billiton, for 13 years, said: "Ray, Des and the leadership team have set some very exciting ambitions for the next few years and I'm confident we have the people and experience to achieve these goals."
Meanwhile, Parker said Cathal O'Rourke will leave next spring and will be replaced by Rebecca Hanley, the firm's group director of strategy and transformation and leader of Laing O'Rourke's R&D operations. An accountant by background, she joined the business in 2016.
Cathal O'Rourke, once touted as a possible successor to his father, will stay on as a non-executive director.