Government intends to invite firms to tender for troubled framework in September or October this year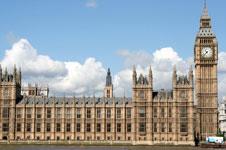 The government has confirmed the timetable for re-procuring its calamitous £750m consultancy framework.
The government's buying arm, the Crown Commercial Service (CCS), has told would-be suppliers it intends to invite firms to tender for the framework in September or October this year, with a scheduled award and go-live date of December.
But consultants expressed concern to Building over whether the framework – already set to be two-and-a-half years late if it goes live as planned in December – could be procured to the timescale.
Re-procurement of the Project Management and Full Design Team Services (PMFDTS) framework, originally planned to go live in June 2013, began over the past three weeks with supplier days held in Leeds and London (see box below).
The framework was awarded to more than a dozen firms in June 2014 by government procurement partner UK SBS, only to be immediately challenged in a High Court action by one of the losing bidders, Turner & Townsend (T&T).
CCS later announced in November it had decided to cancel the procurement and bring the framework in-house, costing bidders cumulatively millions of pounds in wasted bidding costs.
CCS issued a prior information notice earlier this month kicking off the re-procurement process.
It intends to engage with the market between now and June, before developing the tender documents in June and August ahead of publication of the full contract notice.
One consultant, who declined to be named, told Building they were concerned CCS would struggle to award the framework within three to four months of the contract notice being published in September or October, particularly as it had indicated it would take an "open route" rather than inviting particular firms to tender.
The consultant said: "There could be 100-200 bids. For this kind of procurement you'd generally plan for five to six months [to award it]."
CCS was unavailable for comment.


The secret consultant: The farce continues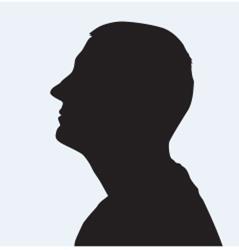 Friday 6 February. One hundred of the consulting sector's biggest beasts go to the Crown Commercial Service briefing for the re-procurement of the Government's Consultancy Framework after the abortive UK-SBS procurement in 2014.
On arrival at the inauspicious door we noticed that the venue was above a sex shop. As we walked up three flights of rickety stairs we wondered whether CCS had chosen this as a metaphor for the way they planned to run the procurement.
The room had a capacity of no more than 60, and quickly it became very hot. No-one sitting beyond the first six rows could see the small screen on the wall.
In their briefing, CCS generally took the position that 'it wasn't us that cocked it up last time. We know exactly how this should be done but we would like to hear your views'. But some of the consultants felt that they weren't really being consulted. Some other consultants felt that perhaps CCS really didn't know what they were doing. They were confidently planning to deliver the business end of an OJEU procurement in three months when the consultants would advise their clients to plan for six months.
As we left we reflected that being herded like battery hens into a shoe-box was probably no worse than we deserved. We were prepared to write off the collective £50,000 that we had invested in attending. But what seemed unfortunate was that potential users of the new billion-dollar framework had suffered exactly the same experience earlier in the day. We felt that if we were trying to win back the confidence of a client, we would probably have treated them better.
CCS have promised one-to-one meetings. The Secret Consultant may report again.