London near bottom, despite having some of the best performing boroughs in the country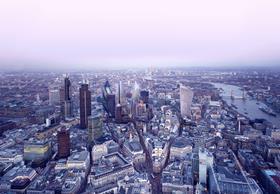 Reading has taken first place in an index aimed at ranking the quality of life in various UK cities, with London coming close to the bottom of the list.
The Good Growth Index, from PwC and Demos, also ranked Aberdeen and Edinburgh in second and third respectively.
The report measured 39 cities on metrics that typically affect quality of life, such as jobs, health and income.
London's ranking is notable, especially as some boroughs score exceptionally well when considered alone.
Wandsworth would score far higher than the UK average in the index.
This year is also the first year that the index has included skills in its assessment, indicating a city's ability to help a business expand and get people back into work.
The report shows a trend with devolved administrations that their cities score highly in several areas, but tend to lose points on health.
John Hawksworth, chief UK economist at PwC, said: "Our analysis demonstrates that there is a rising price for economic success for many of the largest UK cities."
Nick Jones, director, PwC's public sector research centre, said: "Competitiveness is coming down to not just how cities attract financial investment, people and skills, but speeding up their response to changing business, resident or investor requirements. They simply cannot afford to take 20 years to deliver major infrastructure developments – planning and response to changing needs has to be much faster."