Consultant says cost-cutting measures starting to take effect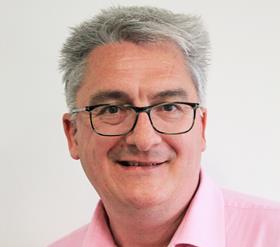 Consultant WYG narrowed losses in the first six months of the year as the firm said it expected a stronger performance in the second half.
The firm, which has been hit by a slowdown in work abroad and higher bid costs, launched an efficiency review earlier this year which has included closing one office, relocating two more and looking at savings on recruitment, marketing and travel costs.
WYG, which shut Carlisle-based land and property business North Associates in March after work it expected from the planned Moorside nuclear power station on the Cumbrian coast failed to materialise, said it was eyeing more cost-cutting measures.
"We continue to look closely at those parts of the business which are not performing or where we see insufficient long-term returns," it added.
It added that it would plough money from savings into new IT and training systems.
Chief executive Douglas McCormick (pictured), who has visited the firm's major offices for a second time since joining last summer, said: "WYG is a sound business and we are taking appropriate steps to return it to growth."
WYG said its main consultancy business, which accounts for three-quarters of its turnover, would "perform better in the second half" as it had stemmed the amount of staff leaving. But it warned international work was being hit by delays with schemes in Turkey taking time to get off the ground.
It added that a new business unit it set up in the Netherlands to protect its European business ahead of Brexit next March had won its first jobs – including a scheme for the European Investment Bank in the Balkans.
Turnover in the six months to September was down £1m to £75.3m with pre-tax losses coming in at £755,000 compared to losses of £2.8m last time.