Gattaca's share price has fallen 15% since contractor went bust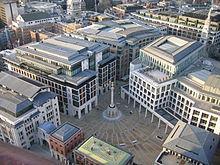 Specialist engineering and technology recruitment business is the latest listed firm to become caught up in the Carillion collapse.
The £642m turnover company, which has a string of offices around the world, including London, Madrid, Cape Town and Dallas, said in a Stock Exchange announcement this morning that it was facing losses of up to £100,000.
It said: "Whilst Gattaca has outstanding debts from the Carillion group, the vast majority of these are insured by a leading credit insurer and, at this time, we estimate our uninsured balance sheet exposure to be less than £100,000."
The firm's share price has fallen 15.5% since news that Carillion had gone bust, closing at 245p – down from its close on Friday – before Carillion went under – of 290p.
It said that its annual business with Carillion was around £500,000. It added: "Gattaca continues to support the delivery of important public services and management is actively engaging with the relevant Carillion counterparties to ascertain how we can continue to support the related underlying projects which would also maintain this income, whilst ensuring that we will be paid for such services."
Gattaca employs 800 people and its businesses includes engineering recruiter Matchtech.