Reforms are designed to give developers more certainty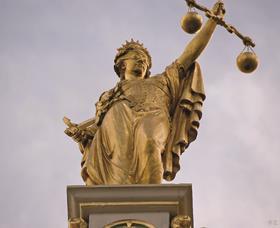 Rules protecting people's right to daylight from neighbouring developments are to be reformed to make it easier for developers to build tall schemes.
A consultation paper, issued by the government's law advisors the Law Commission last week, outlines a raft of changes to the so-called 'right to light' rules, under which property owners can object to neighbouring construction that reduces their access to natural daylight.
Under the existing rules developers face the open-ended threat of claims for financial compensation or even injunctions ordering them to demolish structures that cut neighbouring properties' daylight.
Currently there is no cut off point by which a disgruntled neighbour must lodge a complaint that a new structure has cut the day light entering their property.
The absence of such a deadline has been likened to a 'Sword of Damocles' hanging over developers because it means neighbours can lodge an injunction late in the construction process or possibly even after a building has been completed. Developers claim that they are effectively being held to 'ransom' by complainants who use the threat of an injunction to hold out for greater damages.
The risks to the development process were highlighted by a recent case in which a court ordered the partial demolition of five-storey building in Leeds that infringed a neighbouring property's access to daylight.
The Law Commission has proposed that potential right to light claimants would in future have to 'put up or shut up' by having to apply to a court within eight months of receiving notice that a development is taking place. If they failed to submit such an application, they would forfeit their entitlement to apply for an injunction against a building.
The paper also provides guidance to judges on whether an injunction would be disproportionate, or compensation awarded for any loss of daylight instead.
James Souter, partner in the property litigation team at law firm Charles Russell Speechlys said the commission's proposals went "some way clarifying when a right to light can be asserted and even out the balance between developers and those who feel their right to light has been infringed."
"This 'put up or shut up' measure will bring security to a development industry which has lived in fear of receiving right to light injunctions which – in the most extreme cases – could force them to tear down already completed buildings."
Ian Fletcher, director of policy at the British Property Federation, said that even though the commission's proposals did not go as far as a previous consultation paper they would still reduce the delays right to light disputes often introduce into the development process. He urged the government to implement the commission's proposals rapidly rather than sitting on them.