Swindon-based firm headed by current CIOB president Mark Beard
Regional contractor Beard has said it is having to cut up to 35 jobs because of the covid-19 pandemic.
The firm, which is chaired by current Chartered Institute of Building president Mark Beard, employs around 300 staff and has a turnover of £160m.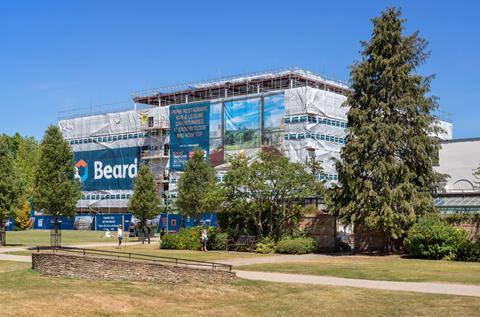 But Beard, which in May won a £20m deal to extend an Oxford university building used by Rhodes scholars, said income this year would drop by up to 20% as decisions on contracts are deferred by clients.
The firm has already furloughed 50 staff but Beard said the firm now needed to make staff cuts.
"This is the sort of decision nobody wants to have to make," he added. "Everyone across the business has worked extremely hard to reduce costs and increase efficiencies to avoid the need for redundancies. With the firm currently operating at reduced capacity, the board has come to the reluctant conclusion that this further step is now necessary.
"Although revenues look set to fall, we have been able to keep the number of redundancies down to around 12% and we may yet be able to reduce this further through work winning.
"This action is being taken to preserve the long-term sustainability of the business and ensure Beard is fit for the future. This is designed not only so that we can give assurance to existing and prospective customers but also to protect the jobs of as many people as possible for the long term."
The firm has 40 sites and is operating at around 90% of productivity – having gone down to 50% at the height of the pandemic. "We managed to keep going so we got output up from a relatively high number than if we'd had to shut down completely," Beard told Building earlier this month.
Beard, whose other jobs at Oxford university include a brace of Amanda Levete-designed buildings, has four offices at Guildford, Oxford, Bristol and head office Swindon.