Latest figures show London salaries rise at a lower rate than regional counterparts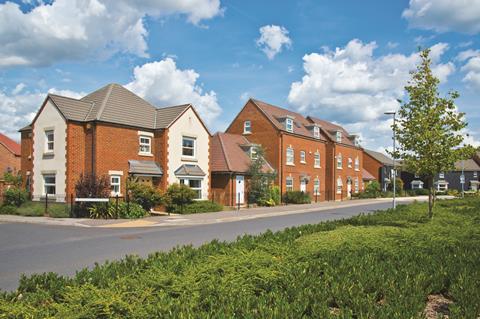 The average pay packets of bosses at the country's housebuilders have grown by almost £10,000 in the past year, to stand at £170,000.
Managing directors saw their take-home pay climb 6% in 2017, according to Building's latest annual survey of director-level jobs in the industry.
Bosses in London took home the most, pocketing an average of £207,000, while those managing directors taking home least were in Wales, making do with an average of £153,000.
But growth in the capital – where salaries rose 5% – was outstripped by higher percentage hikes in the regions: overall executive salaries at housebuilders in Yorkshire and the North-east increased by 8%, and those in the North-west by 7%.
Elliot Course, associate director at recruitment firm PSD, which undertook the survey, said: "Salaries for managing directors within these regions are now far higher than four or five years ago."
And Duncan Bullimore, director of the building division at recruitment firm Hays, said: "Regionally it's much more balanced than it's been for a long time. Other areas are starting to catch up."
The next best-paid roles were sales and marketing directors, who took home an average of £111,000, and project directors and development directors, both averaging £105,000.
The survey also revealed that the average director's bonus now adds 78% to their salary – up from 64% last year. Managing directors' bonuses average 92% of their salary, meaning the pay packets of London chief executives can easily top £400,000.
Karen Jones, group human resources director at housebuilder Redrow, admitted: "A big attraction of the sector is the bonus. Directors and MDs set a lot of store by it."
But by not being paid until after they are accrued, and with payment dependent on staff staying with the business, bonues acts as "golden handcuffs" to stop people jumping ship. Jones added: "If you walk away, you're walking away from a lot of accrued bonus. It's a big retention tool."
Skills shortages, especially among QSs, senior buyers, estimators and senior site staff, continue to dog firms. Countryside employs 1,200 people, bringing in 400 new people last year as it grew by around 200 extra heads. Similar growth is expected in the year ahead but Nick Worrall, HR director at the listed housebuilder, admitted: "It is a genuine challenge for us to deliver those kinds of numbers. Both us and our competitors are fishing in a pond for talent that hasn't grown substantially."