Global survey says prime sites beat 'most expensive' Switzerland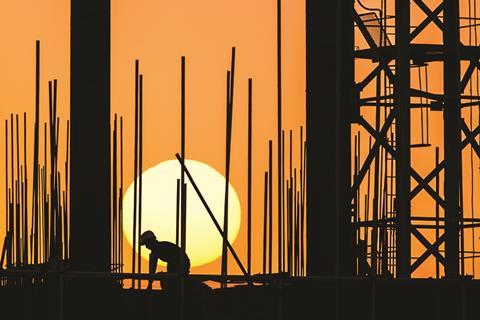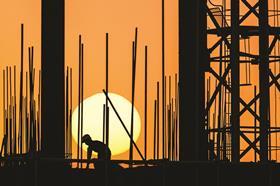 An annual report comparing construction costs and industry trends across 43 countries has placed prime London developments ahead of the world's most expensive nation.
Switzerland tops consultancy Arcadis' 2014 International Construction Costs Report, with Denmark in second place, and last year's leader Hong Kong in third. The UK is ranked eighth.
But the report authors said a recovery in the UK construction market coupled with high central London specification levels, delays caused by legal frameworks and capability issues, and comparatively low productivity, had caused "significant cost inflation" over the past year.
Europe dominates the top 10 table (see box below), which Arcadis said was due in part to the ongoing economic recovery in the likes of Germany and France which is gradually translating into contractors demanding more for their services.
Elsewhere, currency devaluation in many emerging markets means that relative costs have dropped considerably. Costs in the likes of India, Indonesia, Malaysia, Thailand and Vietnam are now around 35% less than that of the United Kingdom.
India remains the cheapest place to build of the 43 nations included in the survey.
Simon Rawlinson, Arcadis' head of strategic research, said the global attractiveness of London's property market, coupled with international currency fluctuations had been an important driver for the capital's surge.
"The cost of construction in London has been heavily impacted by high specification levels in many of the city's developments, topped off by the fact that its prime residential property is reaching a capacity ceiling, leading to significant cost inflation over the past year," he said.

"This is bolstered by the UK construction industry being much less productive than its US and European peers and the fluctuation in global currencies, especially the strength of the Sterling relative to the Euro.
"Given that this is unlikely to cease, the UK is forecast to grow around 3% in 2015."
Rawlinson said currency devaluations had seen Asian states drop down the rankings over the past 12 months.
He said Japan, in particular, had seen the relative cost of construction fall considerably over the past year, with its market now more competitive than that of the United States.
2014's most costly countries in which to build
Switzerland
Denmark
Hong Kong
Sweden
Australia
France
Austria
UK
Germany
Belgium