Project fighting to staff up scheme in face of competing rivals
Crossrail's ability to keep firms working on the project in the face of the lure of rival projects may be also be hit by looming IR35 tax changes, Jacobs has warned.
The consultant, who has been tasked with keeping an eye on the project for Transport for London and the Department for Transport, said those in charge of the project were struggling to resource the project as firms were looking for longer-term pipelines of work.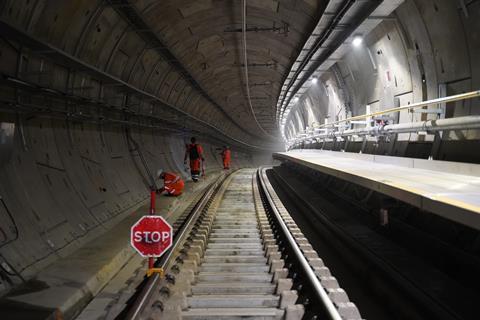 The report warned: "While Crossrail continues to refine its workforce plan and delivery model, resource pressures continue, as resources seek longer employment opportunities."
The report, which covers a near five week period up to 9 January this year, added: "Crossrail is caught between seeking to retain resources, while also streamlining its organisation to achieve cost savings.
"The situation is made more difficult by a need to prolong resources due to poor schedule adherence, caused by unrealistic schedule assumptions and multiple demands upon the same resources."
It added: "Enforcement of IR35 rules may also compound the situation."
Originally set to come into effect last April, the implementation of IR35 legislation changes was postponed until next month because of the coronavirus pandemic.
In its response, Crossrail said it was carrying out work to ensure it could properly resource the rest of the project.
It said: "Specific verification work is underway to ensure that the right resources remain on the programme to complete any residual work in the trial running period and ensure a successful exit from trial running and entry into trial operations."
Crossrail chief executive Mark Wild said the project was on track to start trial running in the next two months.
The line is due to open in the first half of next year, more than three years late.