But firm says trading bounced back in second half of last year to help narrow overall losses
The cost of shutting nearly 200 branches and axing thousands of jobs helped send Travis Perkins to a £7.7m pre-tax loss last year.
Last June, the builders merchant said it was beginning a restructuring programme, hastened by the impact of the first government lockdown last March because of the covid-19 pandemic, that has now seen 190 branches, around 10% of its network, shut and 2,500 jobs, 9% of its workforce, go with annual cost savings expected to be around £120m.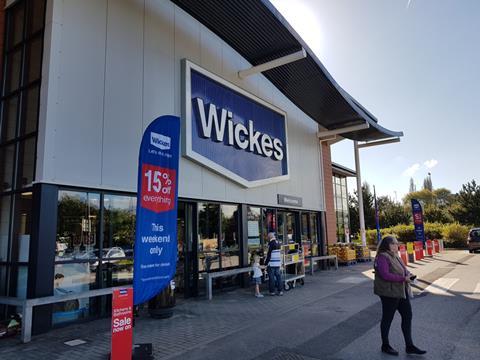 The firm said it spent £121m on restructuring costs last year with the firm racking up an £11m bill on the demerger of its Wickes business, which was put on hold because of coronavirus, and is now expected to complete next month.
Despite slipping into the red from a £181m pre-tax profit last time, the firm said trading and profit bounced back in the second half of last year after the firm nosedived to a near £127m pre-tax loss in the first half.
Chief executive Nick Roberts said: "Whilst uncertainty remains, we have seen a good recovery through the second half which gives us confidence that the fundamental drivers in our markets are robust."
The firm, which is not paying a dividend for the year, was forced to furlough 15,000 staff last April and over the year Travis Perkins said it received £74m of government support for its Merchanting and Plumbing and Heating businesses.
It added that a further £46m of support for its Toolstation and Wickes businesses was repaid at the end of last year because of the surge in DIY demand.
Revenue last year was down 11% to £6.2bn. Net debt during the year was reduced by £304m to £40m while the firm paid a £107m VAT bill, deferred from the first half because of the covid pandemic, last December.
It added that its liquidity headroom, which includes £455m of cash, at the end of the year was £855m.