Deputy chief executive departs as body unveils affordable homes boost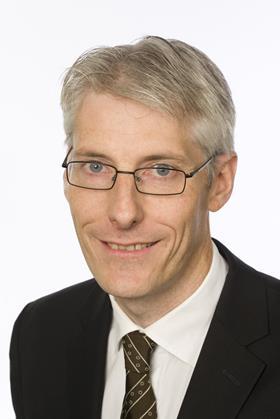 Homes and Communities Agency deputy chief executive Richard Hill is to leave the body in September to become chief executive of housing association Spectrum Housing Group.
Hill, who was acting chief executive at the HCA after the departure of Pat Ritchie in January this year, is in charge of the funding for new social housebuilding as director of programmes, and will leave on 6 September. Hill last year oversaw the re-tendering of the HCA's £4bn delivery partner panel.
Hill said he will be "very sorry to leave the HCA" after seven years. He is thought to have applied for the permanent chief executive position that was eventually given to former Treasury official Andy Rose in April.
Chief executive Andy Rose said: "Richard has played a huge part in the Agency's success. I have personally been grateful for his support and advice to me over my initial weeks at the HCA."
The news comes as the body unveiled a huge boost in social housebuilding in the 12 months to 31 March this year, with numbers recovering after a large fall in 2011/12. The HCA said it had exceeded targets for 2012/3, completing 28,558 affordable homes and 5,153 open market homes.
Starts on sites of affordable homes more than doubled, rising by 171% to 26,114. In addition it said it started 15,028 open market homes, mostly through the FirstBuy programme, an increase of 282% on the performance the previous year.
Starts fell dramatically in 2011/12 after the government cut funding for affordable housing in the 2010 Spending Review and introduced the new "affordable rent" product. Therefore, despite the growth in 2012/13, affordable housing starts are still down on the number of starts achieved at the end of the previous government's housing programme, with more than 30,000 affordable housing starts being achieved in both 2009/10 and 2010/11.
The numbers exclude affordable homes in London, where the GLA is in charge of delivering the government's housing programme.
Rose said: "This is a positive result and we are making good progress in our delivery programme. The strong starts total in particular reflects the increasing momentum of the Affordable Homes Programme, creating a robust delivery platform for the remainder of the programme."